Dental Implants Offer More Than Tooth Replacement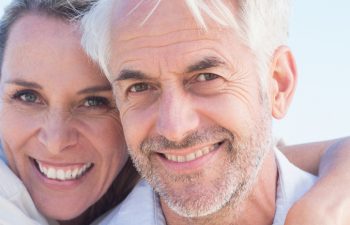 There are the obvious reasons you would choose dental implants that Three Creek Dentistry offers. Obviously, they are a great option for your missing teeth. They are metal posts that are surgically placed into your jawbone beneath your gums. As soon as they are securely fused into your jawbone they act as an anchor that will hold your natural-looking artificial tooth in your mouth. There are less obvious reasons to choose an implant are for security.
Security In Your Appearance
When you have a missing tooth, whether congenitally or through injury, it can tend to make you want to hide your smile. Have you spent time in front of a mirror practicing your smile without revealing your missing tooth? With missing teeth, it can also tend to make you want to not venture into social settings, so you don't have to reveal your black hole in your mouth. With a full tooth landscape, you can smile securely, knowing you only have your warm and beautiful smile to display for all to see!
Security In Your Speech
The implants that are surgically placed into your jawbone offer a secure base for an artificial tooth to be attached. This enables you to speak, laugh and express yourself vocally without fear of clicking or shifting that might occur. Go ahead and book that speaking engagement or even first date after your implant is restored!
Security In Your Eating
Other tooth replacement options can tend to cause trouble when eating. Shifting, slipping and even misplacement of these options can happen. With a dental implant you can be secure while enjoying your favorite dishes because it is attached securely and safely so you can indulge yourself.
Call and book your appointment with Three Creek Dentistry today. We can see if dental implants are the right option for your missing tooth, and get you on the road to security as quickly as possible.
Posted on behalf of Three Creek Dentistry