Unlocking TMJ & TMD Mystery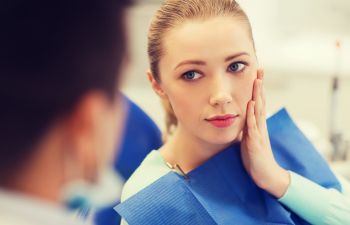 So much about TMJ and TMD is about tightness, stress and locking. At Three Creek Dentistry, we'd like to unlock some of the confusion surrounding TMJ and TMD, so you can find relief and freedom for your jaw pain that you may be experiencing.
What is TMJ?
TMJ (temporomandibular joint) is located on each side of your jaw and joins to your skull. Your muscles that are near them allow you to open and close and perform all of your movement with your mouth with ease.
What is TMD?
When your TMJ get out of line, lock or tighten it is called TMD (temporomandibular joint disorder).
What causes TMD?
There are many reasons you could be suffering from TMD. Typically it is caused by a piece of your cartilage slipping out of place. It also can happen when you suffer from an injury in this region. If your teeth or jaw is not aligned properly or if you grind your teeth you could get TMD. Arthritis is also a known culprit for damaging the cartilage in your TMJ.
Can stress cause your TMD?
There's not a direct connection between stress and your TMJ or TMD. Stress can lead to grinding of teeth and alternately grinding of teeth can cause stress on your jaw. Therefore, stress can and may play a significant role in your TMD.
If you're experiencing pain, tightening, clicking or locking in the area of your jaw, it's time to book your appointment with Three Creek Dentistry today!
Posted on Behalf of Three Creek Dentistry